News
FPE Convenes Around 100 Partner Environmental Organizations
Posted on June 10, 2013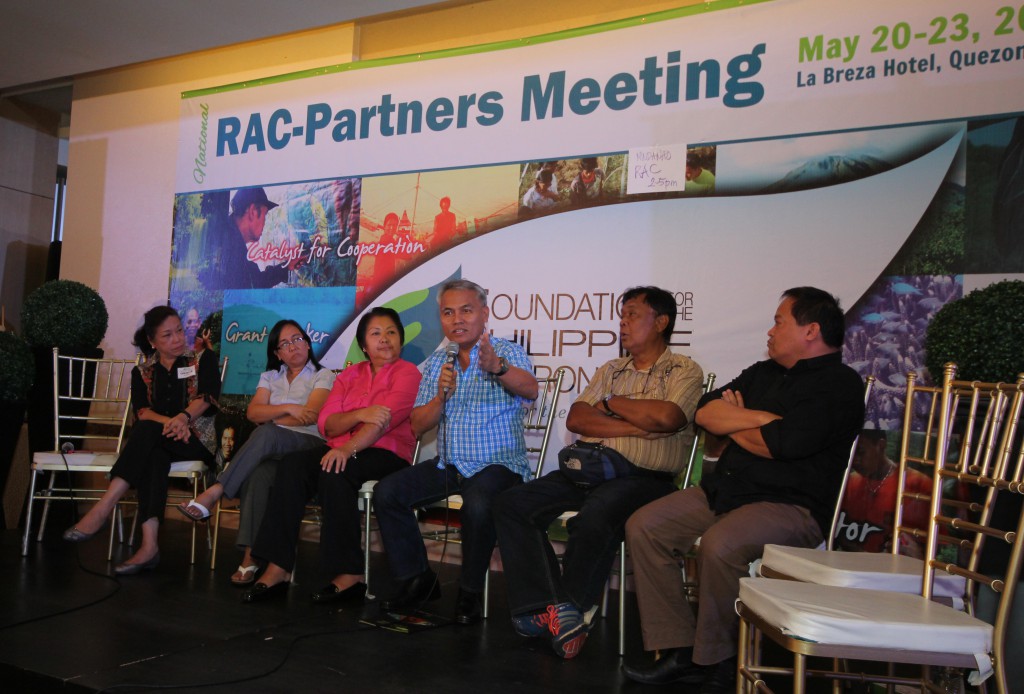 The Foundation for the Philippine Environment (FPE) held its Regional Advisory Committee (RAC) and Partners Meeting last May 20-23, 2013 in Quezon City to revisit its regional environmental agenda and cull out lessons from biodiversity conservation and sustainable development (BCSD) projects. The event gathered around 100 civil society partners of FPE from Luzon, Visayas and Mindanao.

As gleaned during the conference, projects have the best outcomes when done in partnership with the people and with their aspirations, or simply, when the mass base is empowered. It was recognized that conservation succeeds when coupled with appropriate micro-enterprise, marketing support and capacity building of beneficiaries. Also recognized was the need for organizations like FPE to generate baselines for measuring success as well as clear targets to determine indicators of success for biodiversity conservation and sustainable development (BCSD).

Before the conference ended, RAC Luzon, Visayas and Mindanao revisited the National and Regional Environmental Agenda that serve as major consideration in FPE's project approval. Validated as still among the top environmental concerns that need attention and solution are mining, logging and climate change.

FPE Chairman and CEO Nestor Carbonera responding to the recommendations and challenges posed during the event said, "FPE will continue to combine hard science and economic support to transform the lives of vulnerable communities and make biodiversity conservation possible; innovate on its site-focused strategy to make investments more sustainable; and, adopt a more holistic and not a piece-meal approach to conservation." All this will be encapsulated in FPE's new five-year strategic plan (2014-2019), he added.