News
Newly Installed Executive Director of FPE Assumes Post
Posted on July 25, 2012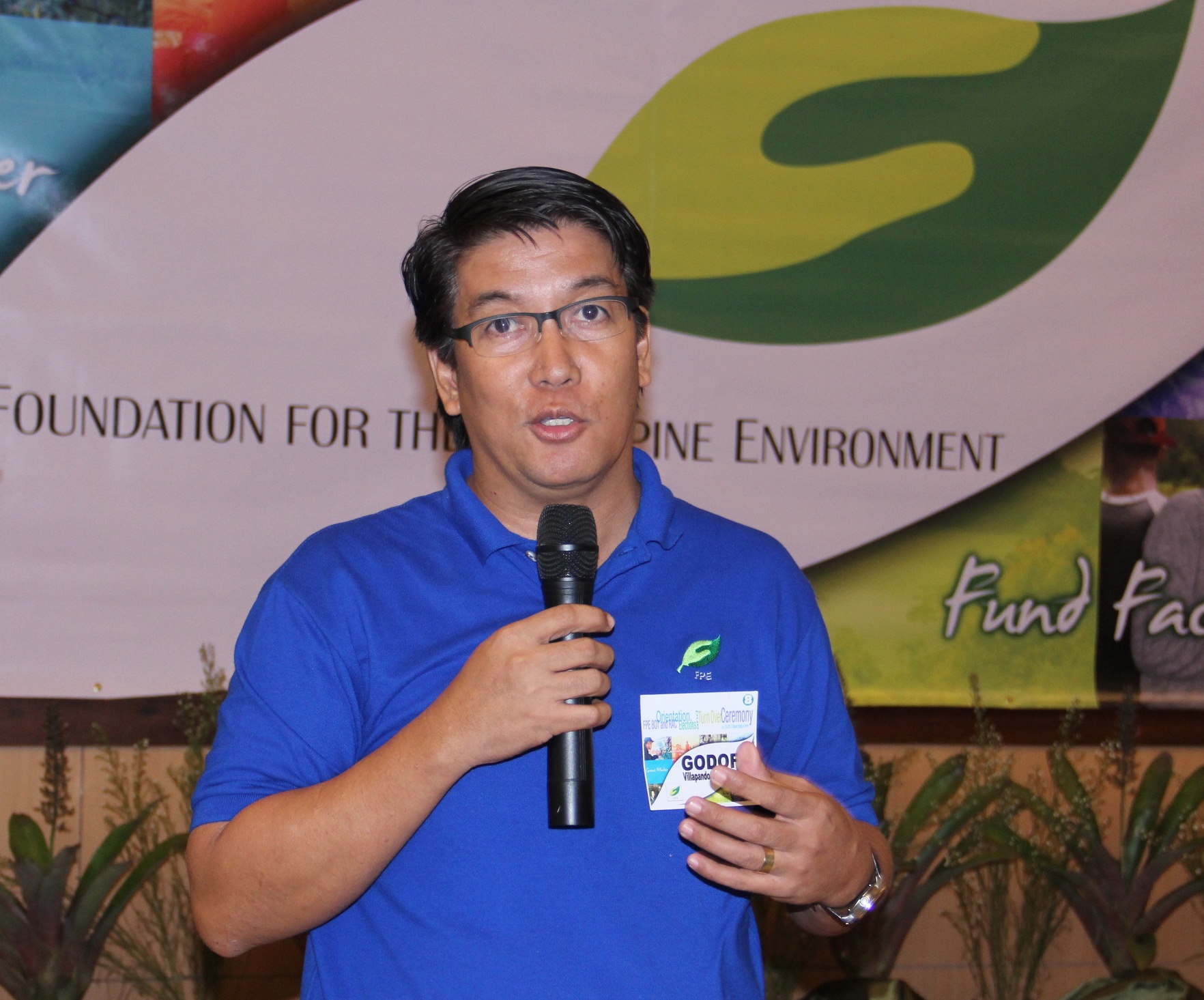 Godofredo Villapando Jr. was installed as the Executive Director of the Foundation for the Philippine Environment (FPE) on July 19, 2012 at the Cocoon Boutique Hotel in Quezon City.
Godof, as he is fondly called by FPE staff and friends, started as Manager of the Program Development Unit in 2006, until he became the Acting Executive Director of the Foundation in 2011. His notable contributions to FPE include the approval of a four-year EU Fundeso Project with € 812,744 grant to FPE until December 2013; EU-AnthroWatch Project until 31 January 2013 with an allocation of at least PhP10 Million for Rainforestation and Biodiversity Conservation that will be handled by FPE; Partnership with the Foundation for a Sustainable Society (FSSI)-Philippine Eagle Foundation (PEF) & Philippine Tropical Forest Conservation Foundation (PTFCF) for the EU-Isabela Project; Partnership with FSSI & PEF for the Star Trek Project in Roxas, Palawan; Donation of a total of PhP1.2 Million from PLDT-Smart Foundation to FPE for its support to the Marikina Watershed Initiative; and Approval of a two-year USAID project of FPE amounting to US$1.4Million.
Before joining FPE, Godof worked in a senior management level capacity in various development organizations such as the World Wildlife Fund-Philippines, Upland NGO Assistance Committee, Canadian International Development Agency-Funded Enterprise Development Support Project, Center for Integrated Development and Social Marketing, and Philippine Business for Social Progress.
Godof aims that during his term as Executive Director of FPE, the Foundation will be able to consolidate, measure, and share its two decades of learning, experiences and contributions to Biodiversity Conservation and Sustainable Development in the Philippines.
***